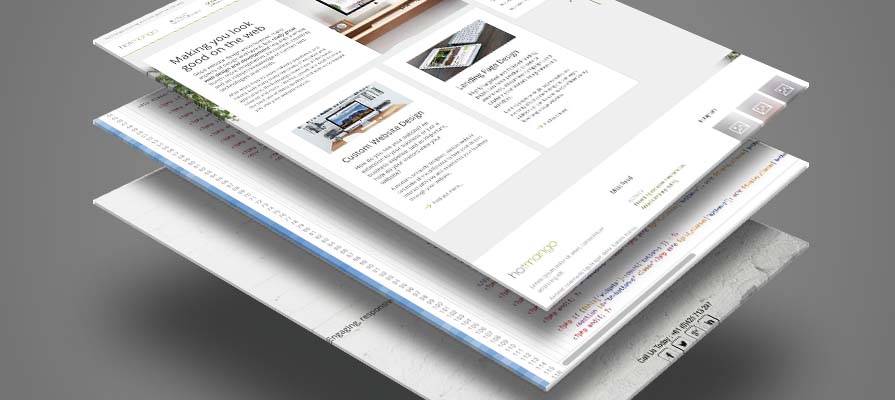 Website & CMS Upgrades
Keeping your website infrastructure up to date protects your investment and reputation, any potential problems or issues with your website can seriously effect your online presence.
Whether you have a simple landing page website or a larger multi-function site, there is software involved. All modern websites include a variety of different types of software to function and just like the software on your computers and hand-help devices, these need ugrading from time to time.
Bugs, fixes & new features
Software upgrades are part and parcel of our world today, they keep you website running with the latest features and functions and deliver fixes for coding errors and most importantly, security patches to avoid your website being compromised or accessed illegally.
Keeping your Joomla! CMS or Wordpress Blog up to date with the latest software release ensures your website is capable of taking advantage of the latest features and functions, protects your initial investment and provides fixes to any of those little niggling bugs that you may have observed.
Vulnerability and security patches
As with most things, software has a time limit on how long older versions will be supported or updated with fixes and patches. Websites running older software may no longer be supportable or maintainable, or at worst, might not even run on modern hosting.
Developers release patches & incorporate them in the next version, by keeping up to date with the latest releases you protect your site from potential malicious activities. Regular upgrades minimise these risks and reduce the liklihood of visitors and customers losing confidence in you and your site.
Staying ahead of the game!
Being vigilant and keeping your Joomla! Content Management System or WordPress Blogging System up to date with the latest fixes and releases through a regular maintenance regime with hotmango will keep your site running efficiently and effectivly whilst staying ahead of any potential errors or problems. Contact hotmango today to discuss setting up a regular maintenance schedule for your website!